West Lake Hills, Texas— October 6, 2023 — Renowned fitness author Richard H. Webb is excited to announce the release of his latest eBook, "Powerful Mind," now available for readers seeking to unlock the potential of their strongest mind. This comprehensive guide delves into the transformative realm of the human mind, offering readers valuable insights and actionable techniques for personal growth and empowerment.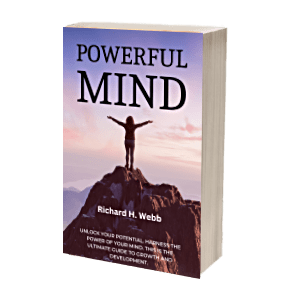 In today's fast-paced world, where success in both personal and professional life is highly coveted, understanding and harnessing the power of the mind can be the key to unlocking your full potential. "Powerful Mind" is meticulously crafted to empower individuals, helping them overcome limitations and cultivate their strongest mind both internally and externally.
Discover more about "Powerful Mind."
Webb's eBook takes readers on a profound journey of self-discovery, exploring the intricate workings of the human mind and its potential to drive success in every aspect of life. The eBook is thoughtfully organized into easily navigable chapters, each dedicated to reshaping one's mindset for optimal growth.
As a seasoned fitness expert and health coach, Webb shares invaluable insights drawn from years of experience. Readers will learn proven techniques to cultivate a positive mindset, conquer self-doubt, and silence the inner critic that often stifles progress. The eBook also covers the art of reprogramming the subconscious mind, harnessing the power of affirmations, and employing visualization techniques to manifest goals with resolute clarity.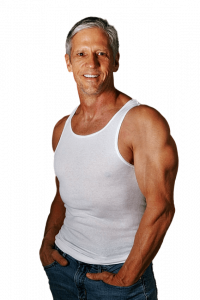 What sets "Powerful Mind" apart is its exclusive focus on strategies to elevate personal development. Webb's expertise ensures a unique perspective on utilizing these techniques to amplify growth and reach a broader audience with one's ideas and talents. The eBook captivates with its engaging writing style, seamlessly blending expert knowledge with relatable anecdotes and practical examples, making complex concepts easy to understand.
In summary, "Powerful Mind" is an invaluable resource for anyone committed to transforming their life by harnessing the potency of their mind. Through its amalgamation of insightful wisdom and actionable exercises, this eBook empowers readers to break free from limitations, embrace new possibilities, and craft a future of success and fulfillment.
Don't miss the opportunity to embark on this transformative journey! Secure your copy of "Powerful Mind" today and unlock the gateway to a world of unlimited growth and development.
Learn more about "Powerful Mind" at https://richardhwebb.com/product/powerful-mind/.
About Richard H. Webb:
Richard H. Webb is a well-established fitness expert, health coach, and author based in West Lake Hills, Texas. With over two decades of experience in the fitness industry, Webb has dedicated his career to helping individuals achieve their health and fitness goals through practical, evidence-based strategies. His popular book, "Fat Burning Secrets: Efficiency in Fitness," and newly introduced "28-Day Workout Challenge" are testament to his commitment to empowering people on their wellness journey. For more information, please visit www.FatBurningSecrets.life.
Richard H. Webb
Fat Burning Secrets
[email protected]