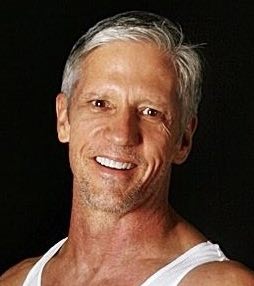 We are thrilled to announce that Richard H. Webb, the highly acclaimed author of 'Fat Burning Secrets,' has expanded his expertise into the realm of online health coaching! With his exceptional knowledge and years of experience, Richard is committed to helping individuals achieve their wellness goals and unlock their full potential. Whether you're seeking to shed those extra pounds, improve your fitness level, or enhance your overall well-being, Richard's personalized coaching programs will guide you towards lasting success.
Unlock the Secrets to a Healthy Lifestyle: Richard H. Webb's book, 'Fat Burning Secrets,' has garnered immense popularity and rave reviews on Amazon. Now, Richard is taking his passion for health and fitness to the next level by offering his expertise as an online health coach. Through his personalized coaching programs, Richard empowers individuals to embrace healthier lifestyles, make sustainable changes, and ultimately achieve their desired results.
Why Choose Richard as Your Online Health Coach:
Vast Knowledge and Experience: Richard H. Webb's extensive background in health and wellness, former amateur natural bodybuilder, combined with his successful book, make him a trusted authority in the field. He has spent years studying and researching the most effective strategies for weight loss, fitness, and overall well-being.
Personalized Approach: Richard understands that everyone is unique and has different goals and challenges. With his online health coaching, he tailors his strategies to suit your specific needs, ensuring a personalized experience that maximizes your chances of success.
Proven Track Record: Many individuals have already experienced remarkable transformations under Richard's guidance through his books and online courses. His coaching programs have helped countless people overcome obstacles, develop healthier habits, and achieve their fitness and weight loss goals.
Comprehensive Support: As your online health coach, Richard provides ongoing support, motivation, and accountability throughout your wellness journey. With regular check-ins, progress tracking, and guidance, he will keep you focused and motivated to reach your full potential.
Mind over Body: Webb's approach is to really strengthen the mind, because the body will not go where the mind has never been. For this reason, Richard's approach is unique strengthening the mind so that the body will follow. Richard's clients excel in all parts of their lives as a result of his coaching. In fact, her wrote "Powerful Mind" which helps you to create the strongest mind possible.
Start Your Journey Today: If you're ready to take charge of your health and embark on a transformative journey, Richard H. Webb's online health coaching is the perfect opportunity for you. Visit Richard's website at https://richardhwebb.com/health-coach/ to learn more about his coaching programs and take the first step towards achieving your wellness goals.
Richard H. Webb, the author of 'Fat Burning Secrets,' is now offering online health coaching to help individuals transform their lives and achieve optimal well-being. With Richard's personalized approach, extensive knowledge, and proven track record, you can trust him to guide you towards lasting success. Don't miss out on this incredible opportunity to work with a renowned expert in the field. Visit https://richardhwebb.com/health-coach/ today to learn more and embark on your health and wellness journey!