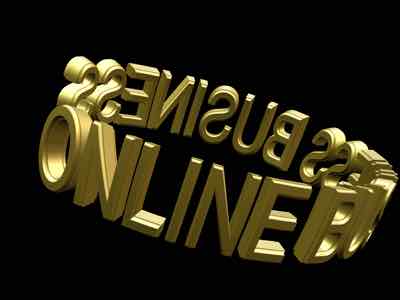 The last few months have left people working from home or laid off from their jobs. Those options have made people begin to think about their futures. And those thoughts have turned to how to start an online business from home. Thankfully, there are many types of online business options. Some online business ideas 2020 are more popular than others. You may not be ready to start any of the unique business ideas. However, that doesn't mean you can't contemplate online business ideas from home or one of the many e-commerce business ideas. After all, you never know what your future may hold!
10 Best Online Business Ideas for a Post Covid-19 World
1. Virtual Assistant
With so many people working from home, there are ample opportunities to work as a virtual assistant. This is one of the easiest online businesses to start at home, because you don't need a lot of equipment. A virtual assistant can schedule appointments, answer phone calls, respond to emails, write blog posts, design a website, and keep social media accounts up to date. There is no limit to what you can do in this type of online business.
2. Digital Marketer
Marketing has been a little different since the beginning of Covid-19, but that doesn't mean this type of position is off the table. If you excel at producing social media content and digital designs, this is an online business idea for you. You can do all these things, and many others, from the comfort of home, as you run your own online business.
3. Print on Demand
One of the online business ideas from home that seems to be gaining in popularity is print on demand. This e-commerce business idea will have you selling unique t-shirts, sweatshirts, and more with creative designs on them. Simply choose the designs, have people place their orders, have the items printed and shipped out by your supplier. The trickiest part about this online business idea 2020 is knowing which designs people will want to order.
---
---
4. Create a Blog
Yes, blogs are still a thing and having one is one of the more popular types of online business. This is one of the online business ideas 2020 that you can start with very little money. However, you must not expect to earn a five-figure salary in your first month. Growing a blog takes time and lots of hard work. But if you have dedication, you can easily see your little blog grow into one that is successful in more ways than you possibly imagined.
Your goal should be to find a niche that lots of people are interested in. Once you have a lot of content in place, and are growing your audience, you can begin to monetize your blog. This is one of the better types of online businesses to start when you have a full-time job, because you can set your own hours to work on it.
5. Set Up an E-commerce Store
An ecommerce store is going to be quite similar to the print on demand online business model I mentioned above. But this type of store can be used to sell any product you wish. If you are going through all the online business ideas from home you can think of, an ecommerce store might be the perfect fit for you if you have your own products to sell. Since these are your own products, you will need to deal with the packaging and shipping of all the orders. This shouldn't be an issue once you get a routine together.
---
---
6. Set Up an Amazon FBA Business
An FBA business through Amazon is a unique online business idea that many people have jumped on since it became available. This is one of the few e-commerce business ideas that you can choose from when you are looking for online business ideas from home. You simply choose a product, find a manufacturer, have the product made and shipped to Amazon. The fulfillment of the orders is then done by Amazon, so you only need to work on the marketing and selling portion. This is one of the pricier types of online businesses when it comes to startup costs. But it can be worthwhile in the long term if you are successful.
7. Freelance Writer
As you are brainstorming how to start an online business from home, you must consider your current strengths. If you love to write, you may want to consider becoming a freelance writer. You can write about any topic that interests you, but it is always best to tackle topics that people are looking for. It can be difficult to get clients without a portfolio, so write a few articles to showcase your work.
If you don't want to spend hours writing, you can always look into becoming a proofreader or editor instead. This is an excellent online business for someone who has an eye for details and can find errors quickly.
8. Create a Digital Product Store
When you are thinking about e-commerce business ideas, you may not love the idea of shipping out physical products all the time. Digital products may be a better option for you, because they are much easier to send out quickly via email. Plus, when you create a digital product, you can easily sell it to hundreds of people. This means that this online business idea 2020 will earn you more for the work you do. Invitations, party games, budget spreadsheets, and eBooks are only some of the options you have when you create a digital product store.
9. Social Media Marketing Expert
Social media is not going away anytime soon, and it is one of the best ways for companies to attract new customers. A social media marketing expert is a type of online business that will keep you busy, as you connect with people from all around the world. You can help clients by managing their social media profiles, responding to comments and questions, and creating content that will have people coming back for more.
10. Coding and Web Design
For years, positions like coding and web design have been done in-house at businesses around the country. However, Covid-19 has shown us that the way we work will be changing significantly in the future. Thankfully, these are jobs you can do from the comfort of your home, as a new online business venture. You can even add software consultant to your skillset if you have the expertise that is needed for that type of job.
---
Here are other posts you might like:
---
These are the ten best online business ideas for a post Covid-19 world. While you may not be one hundred percent sure how to start an online business from home, there are many types of online business options to choose from. You must keep an open mind when you are considering online business ideas from home, because you never know which one is perfect for you or even how to start a small business at home. I recommend considering e-commerce business ideas or unique online business ideas. This will allow you to excel with some of the best online business ideas 2020 and do something you love at the same time.