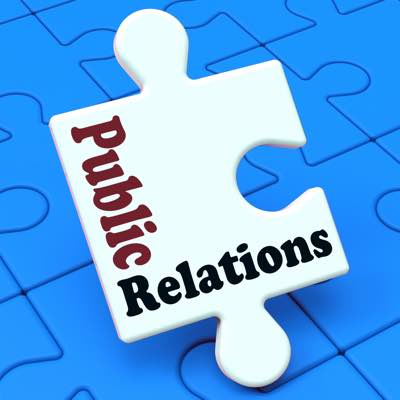 Public relations, or PR, is something every business needs. You can tackle this job on your own. However, the amount of work involved is going to be more than you bargained for. This is why many business owners do not ask the question, "Why hire a PR agency?" for too long. After all, the PR firm cost is worth the benefit of giving you your time back and so much more! You may not think you have the budget for PR agency. But once you get an idea of how much do PR agencies charge in USA; you will quickly see it is possible to figure it out.
What is PR?
Before you start to panic over the PR firm cost and your available budget, you must know what PR really is. There is a huge difference between PR and marketing. Many people get the two confused and I want to clear those differences up. This will ensure you understand why a separate budget for PR agency is quite necessary.
PR will build your brand, increase it equity, and position it as a business that everyone will turn to. The goal of a PR agency is to bring awareness and exposure to your business. All PR work requires patience, because you are not spending advertising dollars for the growth you will see. Instead, you will see more sales and engagement happening organically.
There are many different types of PR and what you choose will have an affect on how much you pay. This is why there is no clear-cut answer when it comes to PR firm costs. It is also why there are so many differences as to how much PR agencies charge in USA.
PR Options to Consider When Working with Your Budget for PR Agency
•Social Media
PR companies can manage all your social media accounts.
•Company Branding
Every company needs the right image. A PR agency can assist with this and then help you grow that image into one that is known around the world.
•Media Relation
Media relations is huge, and it is the number one reason why many companies like yours hires a PR company. They basically manage to get positive news coverage for all aspects of your business.
•Crisis Communications Management
No company ever wants to deal with a crisis. But if it happens, you will be thankful you hired a PR agency.
•Spokesperson Training
Not everyone knows how to be successful during interviews. This is often why many companies hire a PR agency.
•Public Speaking Engagements
One of the best ways to grow your brand is to participate in many different public speaking engagements. A PR agency can help you book those if you have enough money in your PR agency budget.
•Special Projects
There are always special projects that PR companies can take on to make your business as successful as it should be!
Need expert SEO and Social Media Management specializing in small business?
---

---
How Much Does It Cost to Hire a PR Company?
You may be panicking right now, as you wonder how you can possibly squeeze the PR firm cost into your budget.
But my answer to you is, don't panic!
Every business has a budget for PR agency!
There are many PR firms that cater to smaller businesses. You can get a lot of bang for your buck with those PR companies. You can also get quite a bit from all the PR companies that charge a lot more.
You will see many different types of charges when you are looking at PR firm costs. All those charges can make it difficult to compare how much each PR agency charges in USA.
---
---
The first charge you will usually see is what is called a retainer fee. This retainer can be anywhere from a few hundred dollars to thousands of dollars each month. These retainer fees will allow you to be an active client with the PR company. You may not need your PR company every month. But this retainer ensures they will be available to you if you do need them.
In addition to the retainer fee, almost all PR firms charge an hourly rate. Some of the PR options above may require ten to twenty hours per week. Others may require sixty hours of work per week. The PR firm cost per hour can range anywhere from one hundred dollars to a few hundred dollars.
You may also find that some PR companies charge a fee based on their results. Every PR firm chooses how they measure success. Some will add a fee for every referral connection, new customer, or published post that goes viral.
For the best results for your business, you must work with your PR firm to find what options you have. Be aware, your needs may change over time. Therefore, you will want to choose a PR firm who is willing to make those changes with you.
Whenever you are posed with the question, "Why hire a PR agency?", there are so many answers you can give. However, every business should understand that a budget for PR agency is necessary in order to be successful. There is no concrete answer as to how much do PR agencies charge in USA. While you can find a large range of amounts for PR firm cost, there will always be one that works well for the budget you currently have available. 
---
Here are some other posts that may interest you:
10 ways to grow your online business
How to write SEO content for people
10 advantages to writing a press release for your online business