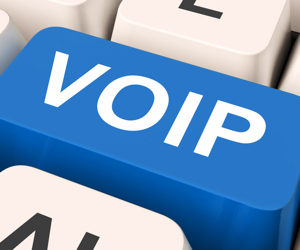 Apparently, Voice over IP (VoIP) is among the 20tht century breakthrough technologies. The technology has brought about a revolution in the communication industry and redefined the way people interact with each other using technology. VoIP technology has been around for sometime now, having been applied first through APRANET in 1973 by Danny Cohen. However, according to VoIP stats, the technology has been witnessing a boost of popularity in recent times. In this article, we will measure VoIP popularity for the year 2018, specially considering the question; How popular is VoIP in 2018?
But let's get a real hang of what VoIP is first off.
What Is VoIP
VoIP in full means Voice over Internet Protocol which is a technology that allows people to make phone calls over the web as opposed to traditional phone lines. The earliest concept of the technology was developed by Paul Baran in an attempt to boost network availability via circuit-switched networks in telecommunications. There are different types of the VoIP technology which are:
VoIP Desk Phones: this is the "regular" type of VoIP phones, it takes its look after the traditional landline handset but makes use of internet connection to receive and send audio data. Unlike the traditional desk phone, VoIP phones have the capacity to carry highly improved technologies like voice-to-mail transcription, etc.
VoIP Wireless Phones: this is a type of cordless VoIP phone that is designed with built in DECT or Wi-Fi transceiver that can connect to a base station or access point.
VoIP Softphones: this type is a software application package that can be installed into a computer to enables the computer send and receive calls just like any other handsets.
VoIP Conferencing Phone: the VoIP conference phone allows for use in a large conferencing or business facility where calls are received and sent by multiple participants.
How Popular Is VoIP In 2018?
Recently over the past decade, the popularity growth of VoIP have been picking up in a quite rapid rate. The growth of VoIP's popularity in the year 2018 starting off from 2017 has been really large and gradually, the Voice over IP is taking over traditional telephone. More businesses have switched over to VoIP in an attempt to cut the cost of using telephone. Statistics show that in 2018, small businesses can save up to 40% by making use of VoIP for calls at local level and up to a whooping 90% on international calls. According to study result by Telzio Inc., businesses make about 75% savings from switching to VoIP.
Aside the fact that VoIP helps businesses to cut cost, the technology offer many other benefits  that give it an edge over traditional telephone, including a higher enterprise-level feature, hardware upgrades and support for just a fixed fee monthly, and many more amazing features that are making more businesses ditch traditional telephone for the VoIP technology by the day.
Businesses who have switched to VoIP in 2018 have not just doubled their savings, they have also contributed to the sustainability of the environment. VoIP is also in tune with the digital revolution that is increasingly sweeping across the world and more people are embracing it daily. In fact, a 2018 Future Market Insight report forecasts that the number of VoIP subscribers will increase to about $204.8 billion by the year 2020. More, the computer-computer segment of VoIP services is expected to rise to about 72.2 million subscribers in 2019.
Like this post? Then you might like Online Marketers Have to Grasp Personalization, too.